"It is a great profession. There is the satisfaction of watching a figment of the imagination emerge through the aid of science to a plan on paper. Then it moves to realization in stone or metal or energy. Then it brings jobs and homes to men. Then it elevates the standards of living and adds to the comforts of life. That is the engineer's high privilege." — Herbert Hoover
To learn more about us or to discuss a project, please use the form below or give us a call.
Structural Design Group LLC
350 Third Avenue SW, Suite 101
Cedar Rapids, Iowa 52404
Office Hours: Tuesday -Friday, Closed on Monday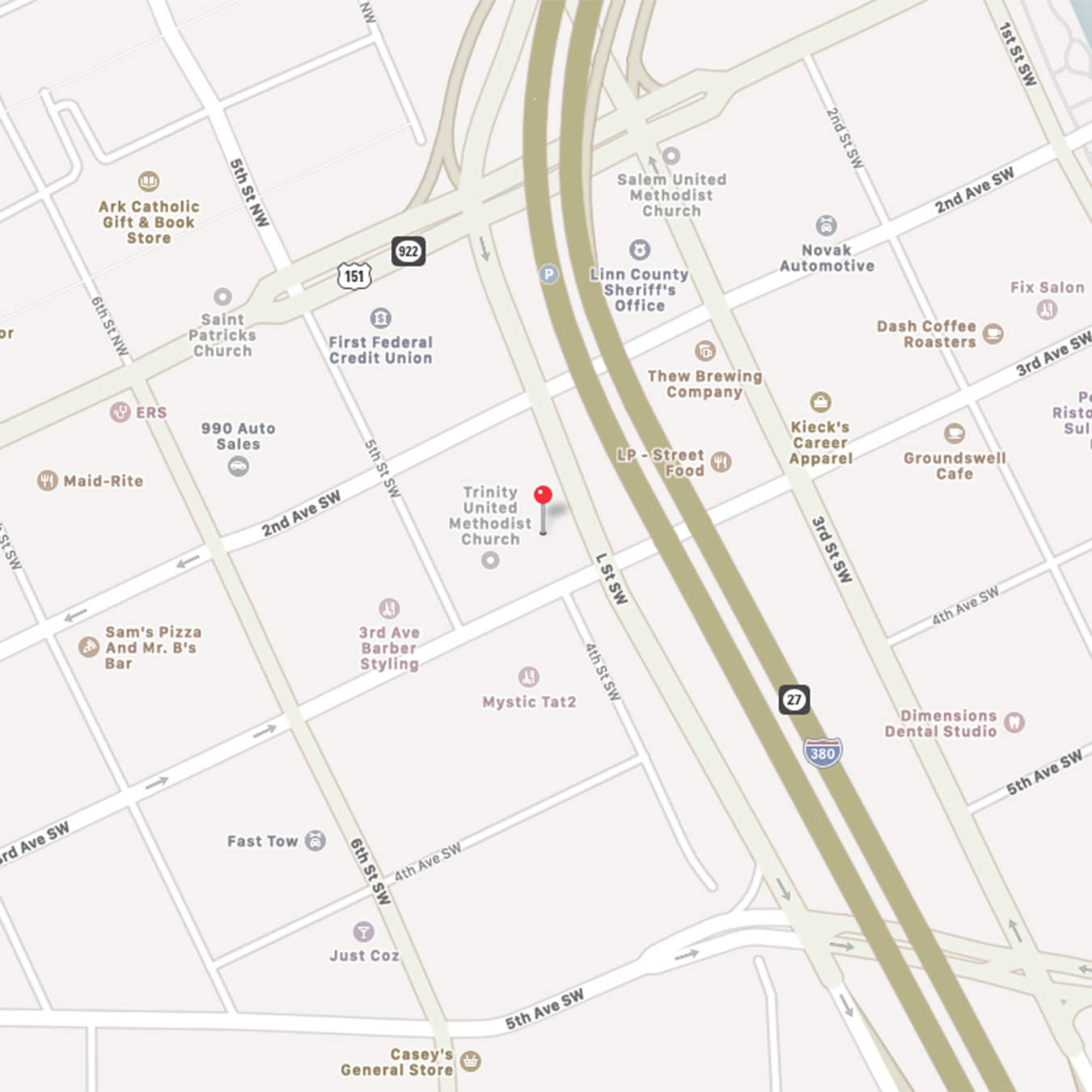 1
350 Third Avenue Southwest, Suite 101
Cedar Rapids, Iowa 52404
About Kingston Village and Cedar Rapids
Kingston Village is an area of downtown Cedar Rapids bounded by the Cedar River on the east, Sixth Street on the west, First Avenue on the north and Eighth Avenue on the south. Elected city officials designated this historic area "Kingston Village" in June of 2013 and the Kingston Village Plan adopted by the city can be seen HERE.
The name recognizes the area's incorporation as the town of Kingston in 1852 before annexation into Cedar Rapids in 1871.
Recently Kingston Village and downtown Cedar Rapids have seen an upswing of residential, commercial, and recreational development and the area is positioned to include even more in the months and years ahead.
Structural Design Group chose to locate here for its proximity to other downtown businesses, restaurants, entertainment venues, recreational opportunities and the area's abundant housing options.  The location also has quick access to Interstate 380, the main north-south route through Cedar Rapids.